Energy is without a doubt a substantial cost, but it is of course, paramount in running a business. With prices not cheap, it not only makes sense, but it is vital to review your current energy contract in advance of the end date, so you can be sure you don't end up being stung by nasty bills. If you don't act in time, you can unintentionally enter a rollover energy contract which can leave you out of pocket for as long as a year, which is of course, the worst-case scenario.
In 2016, Energyhelpline claimed that companies that don't shop around for the most competitive gas and electricity bills are consequently paying over £500 too much each year, with a large portion of microbusinesses having never changed supplier.
How do I get stuck in a rollover energy contract?
A rollover contract simply occurs when you haven't acted to inform your supplier of your intention to exit the contract before the notice period is up. So, the contract is carried on, but at a much higher rate, causing you to have to delve further into your pockets.
Business energy contracts are a topic of mass debate – and whilst there have been some improvements to transparency, with all of the Big Six UK energy suppliers having now axed them, rollovers do still remain.
But there is good news for microbusinesses. As of 27th July 2017, Ofgem's new rules took effect to safeguard microbusinesses from expensive rollovers (if you act quickly). This was the desired outcome of a two year Competition and Markets Authority investigation into the industry, where it revealed that 45% of microbusinesses were overpaying their supplier by simply being stick in a default tariff.
What is a microbusiness?
According to Ofgem, there's around 1.6million microbusiness energy consumers in Britain. You will classify as one if:
Your business consumes less than 100,000 kWh of electricity each year
Your business consumes less than 293,000 kWh of gas per year
You employ less than 10 employees with an annual turnover less than €2 million
The onus is on you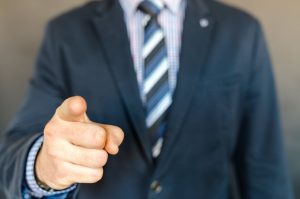 Prior to entering a contract, your energy supplier must now explicate the key terms and conditions of the contract, to ensure that you understand that the contract is binding. These terms can no longer be hidden in the small print.
Within 10 days of coming on board or before a contract is extended, the supplier must also send out a hard copy of the full terms and conditions, in clear and easy-to-understand language, accompanied with a statement of renewal terms.
Lastly, around 60 days before the end of the fixed contract, suppliers will also send out a statement of the renewal terms and details of the terms and conditions to outline what will happen if you don't act and the contract rolls over and vice versa.
Once you receive the renewal terms, you need to act fast. You've got 30 days to contact your current supplier and inform them whether you wish to negotiate new terms or prefer to exit when the contract ends.
If you don't contact them within that period, you'll unfortunately roll into one hell of a long (and expensive) year.
For all businesses, we recommend 3 easy tips to avoid ending up in a rollover:
✓Set a calendar reminder for a few months before your contract is due to end
✓Shop around to compare tariffs across the market to get the best price for you
✓Tie up all loose ends prior to the contract ending and make sure you've paid all bills
Crown Utilities are a leading multi-utility company that have been providing businesses and homes with water, gas and electricity for years. We we will assist you with onsite design and management of utility supplies and offer advice on any energy queries you may have.
Call us today on 0330 123 5665 to find out how we can help you.