With any project, regardless of the size or nature, you need a company you can rely on to get the job done securely and efficiently. Crown Utilities are industry experts in the installation, relocation, removal and upgrade of gas meters, and let's face it, we've been doing it for over 70 years. We offer a stress-free, efficient metering solution for all your utility needs. Whatever your needs, whether it be a new gas meter installation, relocation, removal or upgrade, we've got it covered.
Gas Meter Installation
Regardless of whether you're a domestic or business customer, we can undertake a new gas meter installation with minimal disruption. If you just require a new gas meter to be installed as you already have the necessary infrastructure installed you will need you MPRN (Gas Meter Point Reference Number) when you contact Crown Utilities.
Moving a gas meter
Crown Utilities have the expertise and technical knowledge to undertake your gas meter move with the minimal of fuss and disruption. We can reposition your gas meter to the interior or exterior of your home or office building, depending on your request.
Removing a gas meter
Whether you've had your gas meter moved or a building is scheduled to be demolished, you need an expert company to safely and efficiently decommission and remove it. We handle the project in an efficient manner and always work to meet your deadlines.
Installing a gas sub meter
Gas sub meters can be utilised by business centre managers and landlords as an effective means of accurately measuring and billings any tenants, whether they be commercial, industrial or domestic. Our installation team can install gas sub meters based on your specific requirements.
For more information regarding gas meters read our Gas Meter FAQ.
---
Why choose Crown Utilities for gas meters?
Tailored metering solutions to fit your budget and time scale
Installation services anywhere within the UK
Technical expertise and support throughout the process available online of over the phone
Bespoke project management from start to end with a dedicated project manager
All employees are NERS (National Electrical Registration Scheme), WIRS (Water Industry Registration Scheme) and MURS (Multi Utility Recognition Status) certified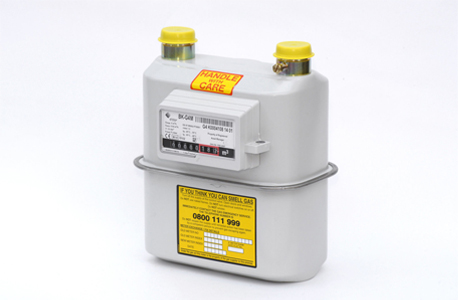 Gas meter services without disruption
Whatever your requirements, there doesn't have to be disturbance caused to your site, and it doesn't have to be complicated. We provide a next-to-none service to help reduce planned disruption so you can plan around any stoppages that may be required. Through your very own dedicated Account Manager, you can feel confident that all your metering solutions are in safe hands so you can concentrate on the important stuff.
Industry experts
With over 70 years' experience in the industry, there is no one better to rely on to power your development with trusted and secure metering solutions. To simplify everything, we'll utilise our experience and specialist knowledge to take you through the process, from receiving a quote right through to delivery.
As an accredited NARS gas meter company, all work is carried out by our trusted OFGEM-approved electric engineers to ensure your meter is disconnected safely and efficiently. We will save you valuable time by liaising with mandatory statutory bodies for you, to ensure minimal disruption to your project.
Bespoke project management
We understand the difficulties that can arise in the industry when planning a development or in housing development. Projects of this nature have unique requirements that need comprehensive planning, in-depth knowledge and detailed design solutions.
From strategic planning and bespoke project management, we provide a wide range of gas meter services, including new installations, removals, relocation and upgrades, so no matter where you are in the UK, we've got it covered. Through an onsite investigation, we will work closely with you to deliver a solution that is tailored to your business.
Your one-stop solution
With us, it's about exceeding your requirements and eradicating the need to go to numerous companies. As a multi-utility leader in the industry, we can manage all your utility requirements with a streamlined approach to cover not just gas, but electricity and water too.
Whether you require new connections or upgrades, we have a team of specialists on hand to determine your needs from the outset and coordinate the project, to get the job done with ease.
Crown Utilities Ltd hold full GIRS Accreditation, Gas Safe Registration, ISO 9001, ISO 14001, and OHSAS 1800.